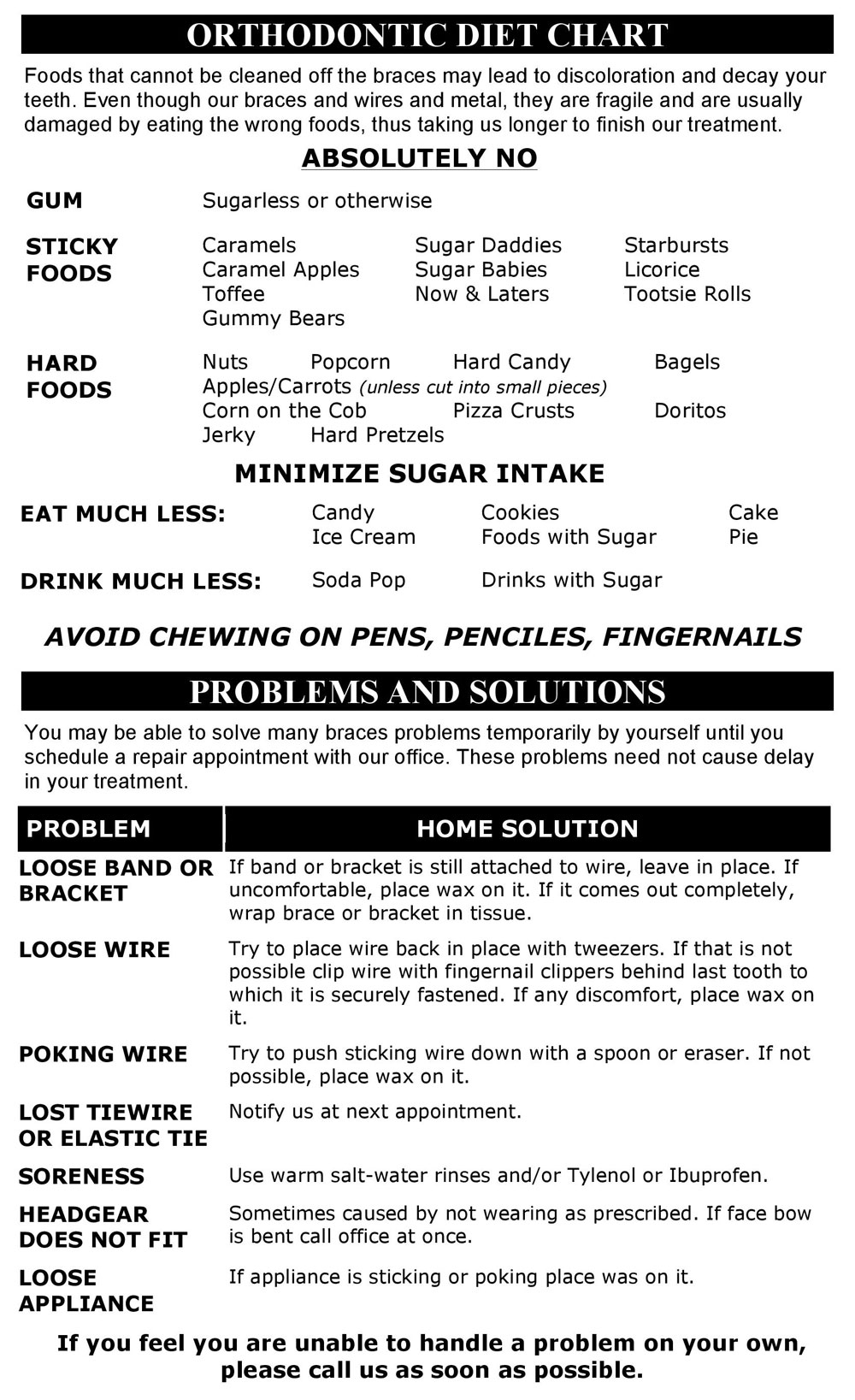 TAKE CARE OF YOUR BRACES & TEETH: YOUR RESPONSIBILTIES
NO GUM!
Sticky foods like gum will destroy your braces!
Do not bite on hard things like pens, pencils, ice, forks, spoons, hard pretzels, chips!
Breakages mean wearing braces longer.
BRUSH!
Immediately brush after every time you eat a meal/snack!
Do not let food sit on your teeth (ew gross!)
Not brushing means cavities and permanent white marks on your teeth.
You can use a proxy brush if you need to and floss under the wire as needed.